Peacock Print.
I love it. I love the rich colors, the interesting shapes and the modern graphic prints that it inspires. The irony is that I hate birds. I just don't dislike birds but actively hate them. We will see how this love/hate relationship works out.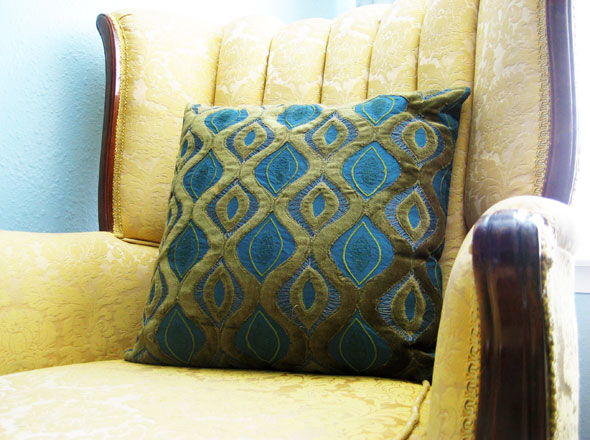 Directions for this pillow can be found here
I need to make that pillow.... I think I would switch the colors around but that pillow is fantastic. HOWEVER, my dogs have a deep-seeded hunger for felt and have destroyed every felt pillow I've made.